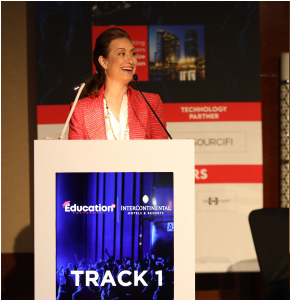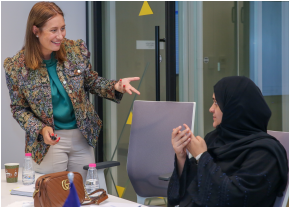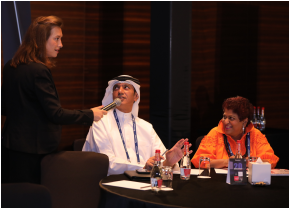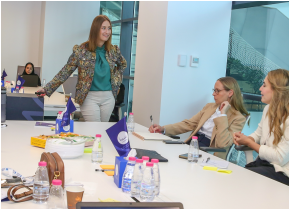 INCREASE ATTENDEE ENGAGEMENT & LEVERAGE ATTENDEES DRIVING MARKETING AT YOUR EVENT
Because it's simple math…
People Connector + Global Business Presenter = Connection Catalyst
If you want to engage your audience to drive them to excel, then I am your gal! I have years of experience in events and speaking opportunities. When you book me to Emcee at Business Events you'll get guaranteed repeat attendees with increased digital engagement. I know what it takes to get people talking, thinking and acting once they have had me speak at an event.
I really entrench myself within any business and help the audience get the most out of attending an event by being the catalyst for their communication and driving event engagement online for the organizers. Those "ah-ha" moments are so necessary to allow free thinking and conversation flowing.
Absolutely, I have years of experience in event planning and management, plus I've been engaging audiences since I was a kid, a born Entertainer (as my dad would say). I know that organizers need someone that is;


Able to manage last minute changes

Focused on attendee value

Driving value from unique opportunities to highlight to the audience

Able to understand the power of marketing

Engage attendees to the efforts of the organizers
WHAT DO PEOPLE HAVE TO SAY?
These words have been used to describe my skills as an Emcee & Interviewer:
HOW CAN RACHEL HELP YOUR EVENT BE A HUGE SUCCESS?
With Rachel as your host, your event will gain added value in the form of;

Being engaged with attendees to highlight their expertise

Advise pertaining to the best way for each attendee to make connections through digital photographs, posting and using hash tags throughout events to create marketing waves

Continuous Promotion & Marketing of Event Hashtags for all Attendees to use

Bring Relevant Industry & Regional Facts to the Event through Expert Knowledge & Research