WHAT
OTHERS
HAVE
TO SAY....



The Bizz Advisors is a very professional company. The most important thing other their business acumen is trust . Their suggestion or recommendation are very honest , which are only to benefit for the clients . Rachel is very professional with a lot of patience but full of ideas. I believe everyone working with The Bizz Advisors will have sense of satisfaction that they are in safe hand , and every penny which you are spending won't go waste . Keep up the quality work The Bizz Advisors!
First Solution Management Services, CEO


When it comes to digital marketing there are loads of commentators that talk a good game, but Rachel at The Bizz Advisors helps you make it happen. She have enabled me, coached me and given me the confidence to share Blooming Key's story widely. It's engaging customers and industry commentators alike, and bringing my business great results.


Rachel's marketing experience was outstanding, she knew what needed to get done. She has an electric energy and the impact she had was exponential compared to the time spent. Rachel was realistic with Partners and knew what they could achieve. I would definitely recommend her as someone with a top-level of expertise!
SailPoint, AVP, EMEA Growth Markets


I first met Rachel while working at Makai Events back in 2003. Rachel was very kind and easy to get along with. She was a very hard worker and was the type of person that you immediately wanted to work with. She was creative and quick on her toes. Rachel and I have both since moved on and I continue to call on her for advice and service. She is honest and I know that I can truly trust her to lead me in the right direction. Rachel is an amazing person to work with and I hope that as we both grow professionally we can continue to work together.
2020 Companies, Director, Client Services


Rachel is a person who is capable of turning the process of cooperation into an engaging win-win competition. We worked together on several projects. Rachel's professionalism and healthy perfectionism always motivated me to do my own part of the job better. she rose the motivation of the whole team with her energetic and adventurous approach to solving problems. She is a brilliant Marketing guru and an amazing inspiration for creativity.
EyeC, Regional Channel & B2B Sales Director


I have known and worked with Rachel for just over ten years now and can honestly say I've only seen her go from strength to strength. Her unique ability to understand the true goals of both the business and customer, provide results that not only work, but develop into a frame work for the business to build upon. The hard work, passion and personality Rachel brings to any business makes you feel that she's one of the core members of the team and she is a bottomless pit of fantastic ideas, her way with people and teams really brings out the best in everyone which makes her a fantastic consultant to any business. When I want results, I call Rachel. When I'm stuck in a particular business plateau, I call Rachel. She breaks things down and provides a perspective that really helps to surge through those tough spots for absolute success
Mastara, Chief Marketing Officer


The Bizz Advisors fulfilled the mission of establishing the base for our brand recognition on one of our social networks. Their mission was completed professionally and efficiently. Would recommend them to anyone that wants to improve their brand recognition or improve their sales process.
Saniservice, Managing Director


A wonderful, fast moving team with top notch experience and excellent market knowledge. The Bizz Advisors provided my business with very valuable insights and implementation strategies. I highly recommend The Bizz Advisors in taking any business forward!
Elli's Kosher Kitchen, Founder


They are very professional and give prompt response. Always responsive and added good value to 1Direction Global.
1 Direction Global, Co-Founder & Managing Director


Working with The Bizz Advisors has been a REAL eye-opener. Rachel is so sharp, direct and real with her questions and observations. I was able to identify some real gaps & opportunities in my business that would have been very expensive misses, had it not been for Rachel. Absolutely LOVE working with Rachel, her energy & enthusiasm are infectious!
Wealth Works Solutions Inc, President & CEO


"Working with The Bizz Advisors was like working with the best outsourced Channel Marketing team in the region. I've been working in IT for my whole career and rarely do I see suppliers work with such integrity, passion and knowledge about the region, suppliers and what successful campaigns look like. I would recommend them time and time again to help any businesses drive new lead generation to their sales teams."
Netwrix Corporation, Regional Sales Director


We hired The Bizz Advisors to run a digital and social media campaign for some of our service offerings. We were a little hesitant at first to choose an agency based out of Dubai while we as the client and the target audience were based in Muscat. We found out that we didn't have to worry at all! Rachel and their IT and Social Media team were simply top notch. They took time to understand the objective of our campaign and came up with an excellent activity calendar. They also came up with very creative suggestions on how we could optimize our resources and achieve our objective in a short span of time. They have decades of experience in this business, and it shows in the quality of their copywriting, imagery, and the campaign strategy. The execution was near flawless and nearly every single time commitment was met. We will certainly be doing more business with them, and I have absolutely no hesitation in recommending to any business looking for a ton of value on a tight budget.
Software Systems LLC, Sales Manager & Consultant


Rachel has been navigating our business over the last 6 months. With her guidance, we were able to layout a solid strategy, implement it, create measurables, and witness our business revenue increase. We would recommend The Bizz Advisors to all our friends in business. We went through a wandering stage and came out with clarity, ideas, and inspiration after each meeting we had. Thank you for that! Working with The Bizz Advisors has been the best investment into our business. Rachel was able to identify all our company's needs and priorities, really focusing on them and guiding us to achieve the results we were looking for. – We couldn't have asked for a better consultant. Rachel is not only a sharp professional, but a joy to work with. She truly cares about her client and doesn't stop working until we're comfortable with the results we've achieved. – Rachel has been navigating our business over the last 6 months. With her guidance we were able to lay out a solid strategy, implement it, create measurables, and witness our business revenue increase. Couldn't have asked for more. – We would recommend The Bizz Advisors to all our friends in business. We went through a wandering stage and came out with clarity, ideas and inspiration after each meeting we had with Rachel. Thank you for that.
Nina & Nemanja Valjarevic
SwissNovaGene, Business Development Associate


The company works with the client in a team spirit to achieve the goals.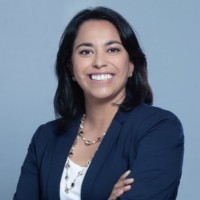 The Bizz Advisors are very focused on helping identify solutions for your business. It's great to have them as a sounding board and hear their individual perspectives before implementing an idea.
The Gaggler, Founder & CEO